Other items you might be interested in
Item Description

Related Download

Product's Reviews (9)


DC-DC converter DC 12V(8.5V-40V)to DC 5V 10A 50W
Keywords: LED Car Display Power
Input voltage: DC12V / 24V / 36V (Wide Voltage 8.5V-40V)
Output Voltage: DC 5V 
Output current: 10A 50W
Peak output current: MAX 20A,Synchronous rectification, conversion rate, fever very end
Efficient conversion rate: more than 90%
Volume Specifications: 75 * 52 * 18MM (L * W * H)
Weight: 0.04KG / a
Imports of the main components, enough power, stable performance,Welding wire mode, the connection as follows:
VIN: Enter the cathode;
IGND: Enter negative
VOUT: 5V output positive
OGND: 5V output negative
Note Description (remember, such as for LED car display, this power is an output, turn the power supply to the control card, and then received from the control card
Cell board, can take four monochrome (P10, P6, P7.62, F3.75, F5.0 color halved) ease of use!
Protection:
Enter the high-voltage transient protection, output overcurrent protection, output short circuit protection, thermal protection chip.
Ripple: 100MV, working temperature: -40 ℃ ~ + 85 ℃ (Industrial Temperature)
Sale: One year warranty!
Penny, a half a point, we must compare the performance parameters compare prices at relatively the same time, there are a lot of car screen real long-term power supply 10A propaganda work only 5A6A following publicity actually only 10A or 15A 8A on the market, publicity 20A only 13A14A around. Our 5V10A this power supply is absolutely enough publicity output, which is long-term work to 10A output, long-term work with four cell boards, quality after-sale protection!
Fix a little common sense: Many customers are concerned with 10A, 10A power supply can not be used on the following devices will burn it? I'm here to tell you, no, this power is our constant voltage output, the output current is adaptive, not to exceed 10A current on the line. No-load current is very small, your device needs to 10A on the 10A, 8A is a need 8A, that is, your device is 0.5A, 1A, 1.5A, 2A, 3A, 5A, 6A, 7A, 8A, 9A, 10A, can be used, you can rest assured in 10A or less. Instead, your device then you need to choose the smaller the current power supply actually a little big more secure. Such power has margin, no heat, more secure, more reliable! I think I have said enough to understand, I hope you buy!

Model
YS-1224-5-40W
Input rated voltage
DC12V/24V/36V
Input voltage range
DC(8.5-40)V
Efficiency
Output voltage
DC5V
Output current
10A 
Output rated power
50 Watts
Voltage regulation
< 1%
Load regulation
< 2%
Ripple
100mV (MAX) 
Working temperature
-40

℃

~+85

℃

Waterproof rating
IP68
Over-voltage protection
YES
Over-current protection
YES
Over-temperature protection
YES
Short-circuit protection
NO
Item size
 75 * 52 * 18MM
N. Weight
40g
Cooling way
Free air convection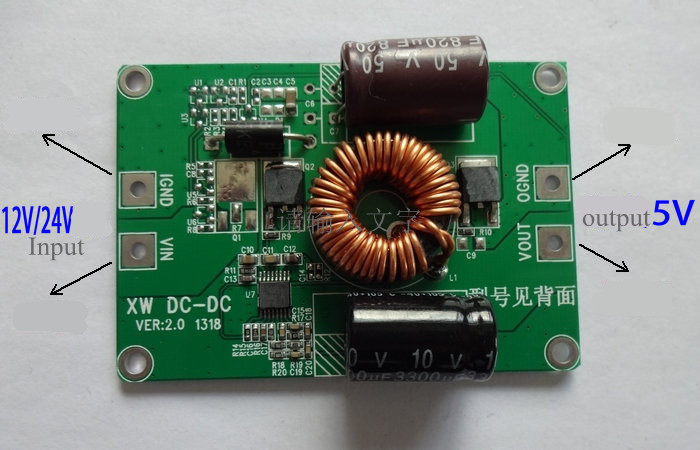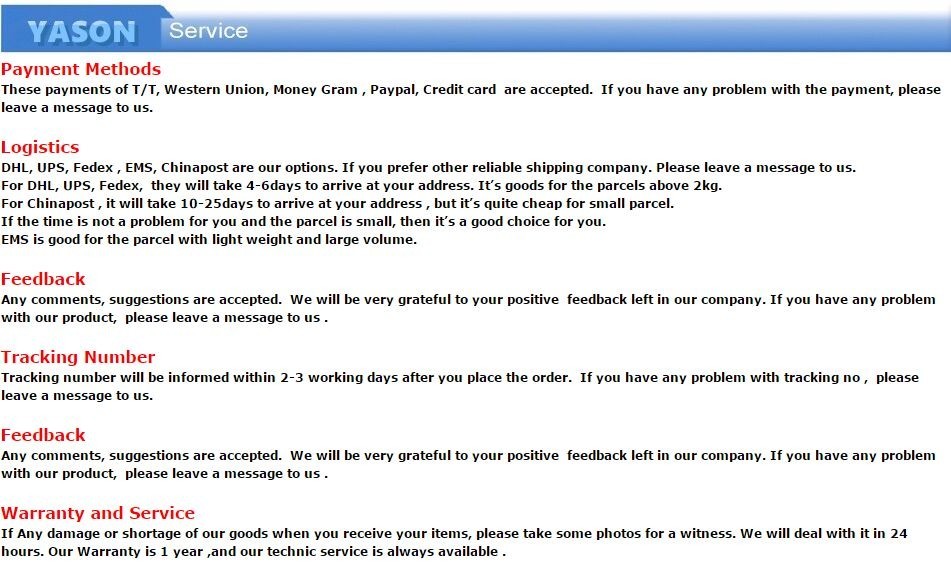 This product was added to our catalog on Monday 09 March, 2015.