Other items you might be interested in
Item Description

Related Download

Product's Reviews (9)


DC-DC converter DC12V/24V(10V-40V)to DC 5V 10A
Keywords: led display power supply LED car display
Product details: up to 98% conversion rate, full enough power products Ultra-stable, quality and health Mono sub-capacitors, mainly on account of the height of the problem, a single capacitor height 16-17MM, double the capacitance can be done about 14MM height for ultra-thin frame
Please take the time and customer service notes or instructions clear,Look no special requirements for shipment inventory
1. Input voltage: DC12V / 24V (wide voltage 10V-40V) default shipping minimum starting voltage of 10V (12V battery for everyone with consideration, in order not to harm to the battery, do not start as a protective lower than 10V) If you need more low start-up voltage, please contact customer service,
2, the output voltage: DC: 5V
3, the output current: 10A can take 3-4 sheets P10, the test used is a single red module test P10 16 * 32, and three all-red, if you take in the past, failed to achieve this effect will be no charges, shipping to count us (of course, vary P10 board, we tested the board is very common, the market for more than 90% of the board, do not use a special board to our theory, we are sincere to do business, not to debate)
4, small size: height 14 points (two input and output capacitors) 17 / 18MM (single input and output capacitor), length and width as shown below, including installation dimensions:
5, the protection function: over-current protection, short circuit protection, thermal protection.
6, the working temperature:, - 25 ℃ ~ + 60 ℃, limit -40-80 (Industrial Temperature)
Features:
Imported synchronous DC-DC chip (no doubt, just do not want to use abroad is immune, because there is no 10-20A synchronous DC-DC Chinese core), stable and reliable quality, high conversion rate, low fever, 98% conversion rate is not write, see pictures, we take a witness:
For a more realistic situation, with two different sets of equipment to do the tests:
12V Input, 3A output: 15.28W / 1.29A / 12V = 98.7%
12V input, 8A output: 40.3W / 3.54A / 12V = 94.86%
10A 24V input output: 49.8W / 2.25A / 24.1V = 91.83%
12V input, 5A output: 25W / 2.128A / 12V = 97.9%
12V input, 8A output, 39.7W / 3.458A / 12V = 95.6%
24V input, 10A full load output: 49.1W / 2.185A / 24V = 93.63%
Note:
Follow the label wiring, do not reversed, there is no input reverse polarity protection, reverse will cause damage to the power supply,
When operating ambient temperature exceeds 40 degrees Celsius, lower power use, to ensure long-term supply temperature is lower than 65 °, in order to ensure long-term stability of the power supply work and long life
Scope: LED display, toy cars, electric motors, audio, navigation, surveillance,, air conditioning, fans, solar energy, solar energy, etc.

Model
YS-12V/24V-5V-50W
Input rated voltage
DC12V/24V
Input voltage range
DC(10-40)V
Efficiency
up to 98% of the output
Output voltage
DC5V
Output current
10A 
Output rated power
50 Watts
Voltage regulation
< 1%
Load regulation
< 2%
Ripple
Working temperature
-25

℃

~+60

℃

Waterproof rating
IP68
Over-voltage protection
YES
Over-current protection
YES
Over-temperature protection
YES
Short-circuit protection
NO
Item size
N. Weight
Cooling way
Free air convection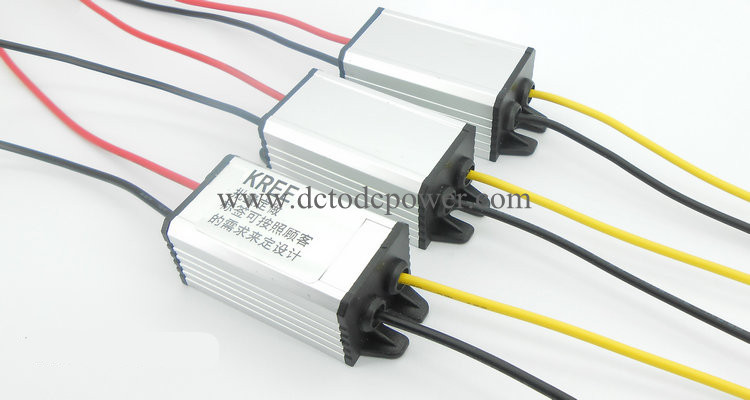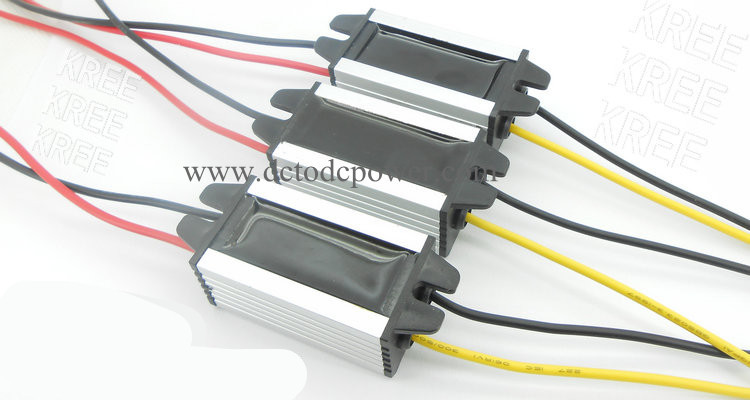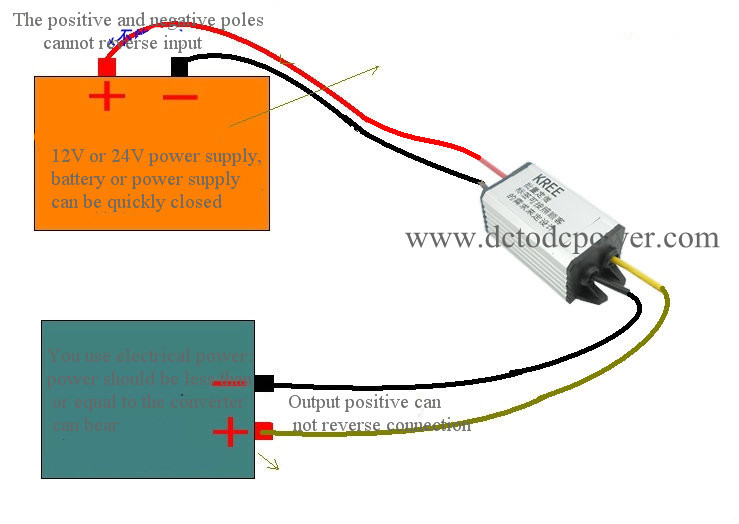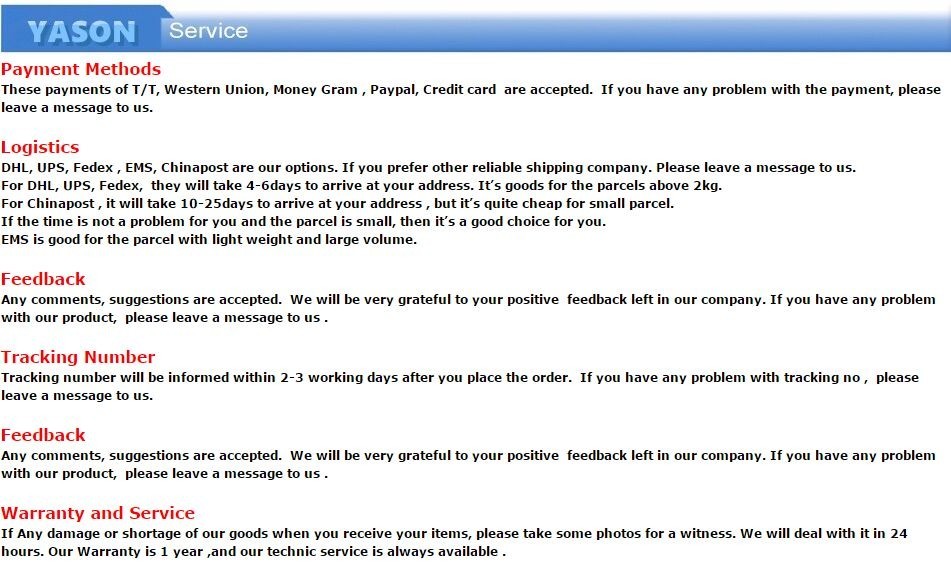 This product was added to our catalog on Monday 09 March, 2015.