Other items you might be interested in
Item Description

Related Download

Product's Reviews (9)


DC-DCconverter DC (8V-35V)to DC 5V 3A 15W
Keywords: power supply module Genuine Buck
Color Category: USB + MINI P5 male MICRO + USB female USB A-type double
Input voltage: DC8-35V
Output voltage: DC5V
Output Current: 3A max
Output Power: 15W max
Dual USB type A female, A-type USB dual bus ears headband, USB + MINI5P male, USB + MICROUSB male, four output interface for selection, in the above options, you need to choose photographed can. You can view the other pictures in the back,Please note that the distinction between MINI and MICRO, MICRO interface a lot thinner than the Mini
Special Note: The input line is about 13-14CM, A-type USB female head and ears with a Type A USB
Female about 35CM, MINI USB and MICRO USB length 55CM
Built-in Apple identification resistor, can charge iPhone.
Features:
1, synchronous rectification, low fever
2, over-current, over-temperature, short circuit protection
3. Glue the whole process, waterproof, moisture, shock, adapt to harsh environments
4, industrial-grade operating temperature: -25 ° --60 degrees Celsius
5, low-power, high conversion rate (load consumption 10-12MA, the maximum conversion rate of 96%)
6. Protection: reverse polarity protection, output short circuit protection, overcurrent protection, overtemperature protection
7, the conversion rate of 85-90%, the highest 95%
8, the wiring instructions: Enter the red positive black negative

Model
YS-5V-3A-15W
Input rated voltage
Input voltage range
DC(8-35)V
Efficiency
less than 96%
Output voltage
DC5V
Output current
3A MAX
Output rated power
15W max
Voltage regulation
< 1%
Load regulation
< 2%
Ripple
Working temperature
-25

℃

~+60

℃

Waterproof rating
IP68
Over-voltage protection
YES
Over-current protection
YES
Over-temperature protection
YES
Short-circuit protection
NO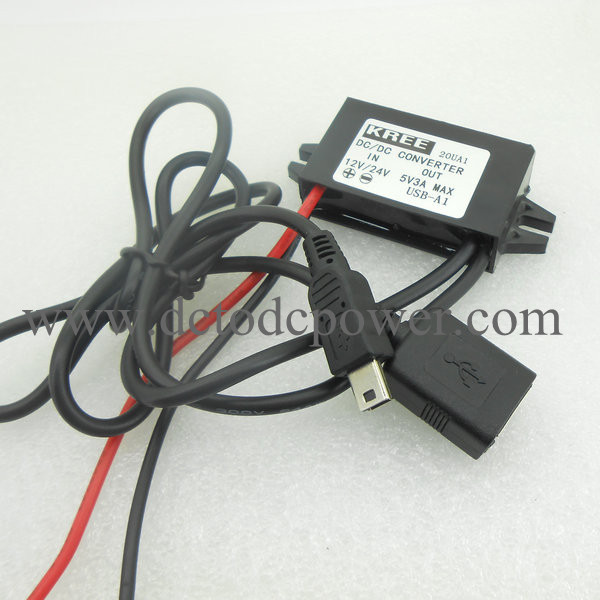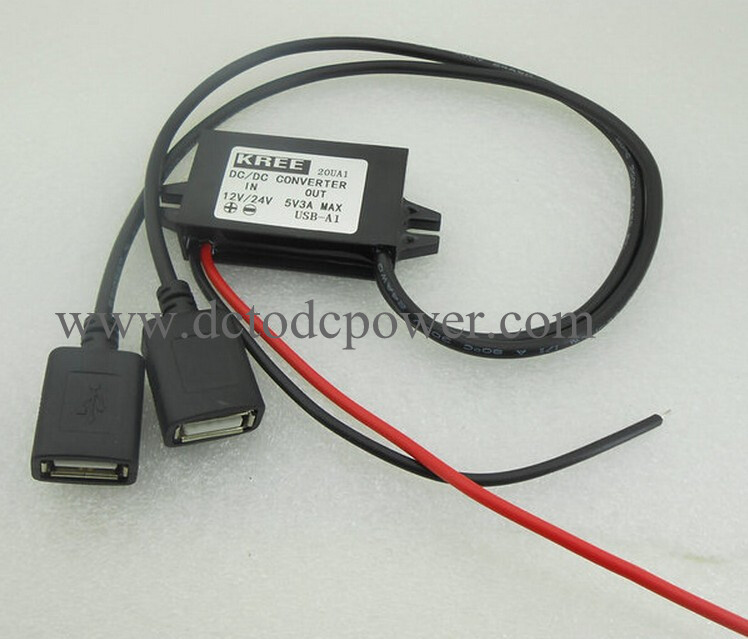 This product was added to our catalog on Tuesday 10 March, 2015.