Other items you might be interested in
Item Description

Related Download

Product's Reviews (9)


Fulree insurance box taking appliance
Keywords: car insurance take electrical wires take car modification
Color Category: Small Medium Mini
Product details:
Services: Support service
Suitable models: Buick Hideo XT Buick Hideo GT, etc.
Applicable cars: Mercedes-Benz Honda Buick
This paragraph is: High quality insurance to take appliances, very fine workmanship, good quality.
Often when riders need to take positive with DIY, destroy the original car lines to take power. . . . . Distressed ah! ! ! ! Is unscientific. Now, with the electrical fuse box to take to solve all your troubles.
Note: Small and medium points and mini, as required in the classification of the photographed, do not know, please take a look at their own cars, and the following distance and compare it out of shape. Choose the FDA, can effectively avoid doing damage to the original car lines modified line to take power when needed! Do not worry it is the warranty, not for safety concerns, there is a fuse escort! ! !
Bought the riders in the evaluation can write your own car (a few years, what models) let riders know their own type of fuse has a reference! Treasurer to thank first! I wish all riders good luck! ! !
Take appliances purchase method:
Ashkenazi general use medium
Japan, the US Department, domestic, generally with small
Few Korean-mini
Usually this way, if your car is really special, then go look at the amount of insurance port size, and then select the corresponding size of our more accurate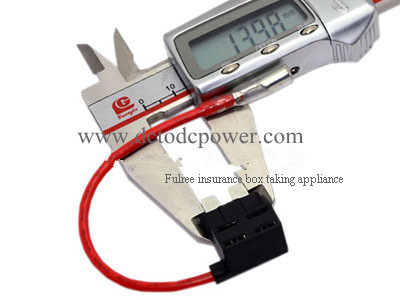 This product was added to our catalog on Tuesday 10 March, 2015.