Other items you might be interested in
Item Description

Related Download

Product's Reviews (9)


DC-DC converter DC(8-35V)to DC5V 3A 15W USB cigarette lighter 
Keywords: Genuine Car Charger Dual USB car cigarette lighter car charger
Product Type: 1224-5-15W
Product Details: Suitable models: Universal type USB notebook Samsung mobile phones
Power Source: Cigarette lighter power
Input voltage: 12V and 24V Universal
KREE one point two car charger
There are A-type female double USB, A-type female connector plus MICRO MINI A type female connector plus, according to the above can be set to sort
Have you ever bought a dual USB car charger,
In fact, non-existent, because insert one, another one can not be inserted into the go?
Do you always forget to bring data online car?
Even put on, whether you think it is a burden, a lot of trouble?
You probably do not know:
Many car charger housing is not flame-retardant, you feel safe in the car with you
Many power really did not short-circuit protection, short circuit, and a lot of energy will form a dangerous accumulation of spontaneous combustion
We guarantee:
Input voltage: DC8-35V
Output voltage: DC5V
Output Current: 3AMAX
Protection: overcurrent protection: 3A, over 3A, spontaneous combustion is not output
 Output short circuit protection: If the output is shorted, then enter the no-power consumption, will not accumulate excess energy to power up, there will be no danger of spontaneous combustion
 Overvoltage protection: 5.6V overvoltage protection, not output pressure, damage to equipment
The car filled with apple identification resistor, can charge about 98% of mobile phones on the market, is not omnipotent, not a cell phone can be red, because resistance is identified, the manufacturer's behavior, not the industry standard, please known.

| | |
| --- | --- |
| Model | YS-1224-5-15W |
| Input rated voltage | |
| Input voltage range | DC(8-35)V |
| Efficiency | 85-90%  |
| Output voltage | DC5V |
| Output current | 3A MAX |
| Output rated power | 15 Watts |
| Voltage regulation | < 1% |
| Load regulation | < 2% |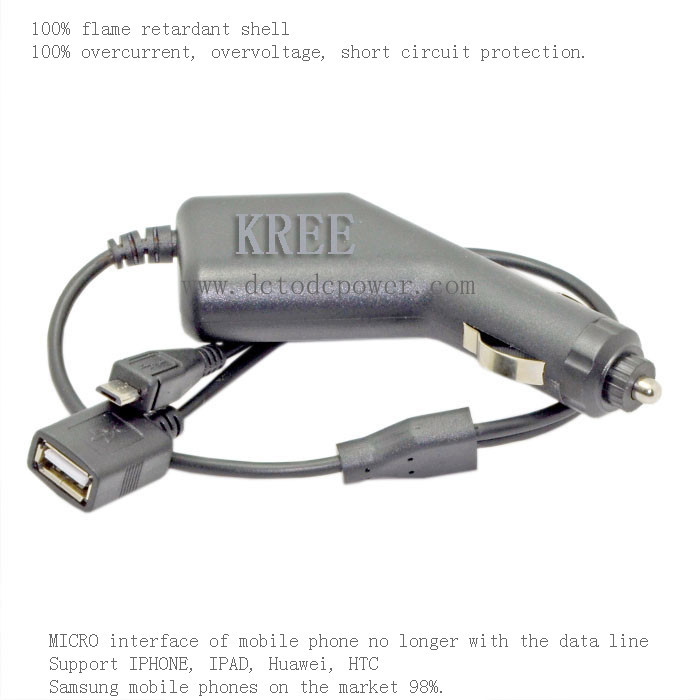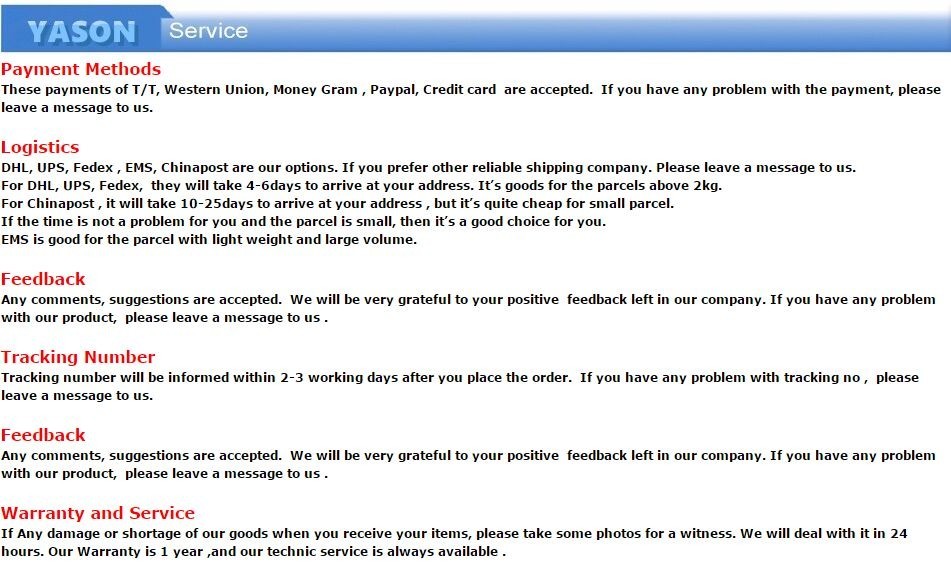 This product was added to our catalog on Tuesday 10 March, 2015.