Other items you might be interested in
Item Description

Related Download

Product's Reviews (9)

DC-DC Converter DC12V/24V(8-35V) to DC5V 0-20A
1. This is a high power, high efficiency of the new synchronous rectification DC-DC step-down module, input 24V input you, 5V14A output efficiency up to 90% of the measured peak current can be to 35A, for car Car LED display and other 5V automotive products.
2. the input voltage:DC8-35V
3. the output voltage:DC5V
4. the output current :0-20A (long-term cooling measures without adding any suggestions 15A) ,15-20A work, the proposed increase cooling measures, instantaneous peak can reach 35A
5. operating frequency: 200KHz
6. the working efficiency: the need for point conditions, and input and output voltage, current, etc. have a relationship (input 12V, output 4.99V8.15A, Efficiency: 91.59%)
7. the protection function: over-current protection, short circuit protection (test method: direct output to ground, the module is not damaged); overvoltage protection (5.6V overvoltage protection, customers can directly from the input terminal to the output positive test)
8. the output ripple: less than 200mVp-p
9. the working temperature: Industrial Temperature -45 ℃ ~ +85 ℃
Model
Fulree-240520
Input rated voltage
DC12V 24V
Input voltage range
 8-35V
Efficiency
more than 90%
Output voltage
DC5V
Output current
20A(max)
Output rated power
Voltage regulation
< 1%
Load regulation
< 2%
Ripple
< 200mV
Working temperature
-45

℃

 to +85

℃

(Industrial Temperature)

Waterproof rating
IP68
Over-voltage protection
YES
Over-current protection
YES
Over-temperature protection
YES
Short-circuit protection
NO
Item size
N. Weight
0.2kg
Cooling way
Free air convection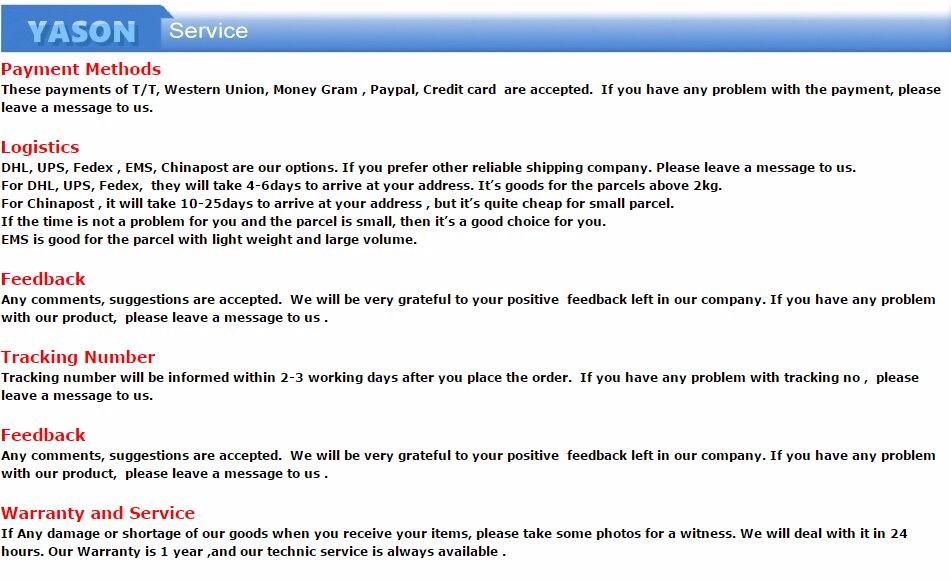 Email: 
yasonne@hotmail.com
yasonfactory@hotmail.com
Skype: yason.wei
MSN: yasonne@hotmail.com
This product was added to our catalog on Friday 15 November, 2013.