Other items you might be interested in
Item Description

Related Download

Product's Reviews (9)


YS USB port/DC12V(8-22V)turnDC5V/3A/15W
Product Type: Single USB female port, dual USB ports, USB + MINI interface, USB + MICRO interface
Input voltage: DC12V (wide voltage 8-22V)
Output voltage: DC5V
Output Current: 3A, (at 2.5A or less long-term work without any heat)
Output Power: 15W
Volume: 46 * 27 * 14mm
Weight: 36 g
Features:
1, synchronous rectification, the conversion rate of more than 96%, low heat.
2, over-voltage, over-current, over-temperature, short circuit protection automatic braking function, and normal working conditions after recovery.
3. Glue the whole process, waterproof, moisture, shock, adapt to harsh environments
4, industrial-grade operating temperature: -40 ° --80 ° Celsius
5, low-power, high conversion rate (load consumption 10-12MA)
6, for car MP3, MP4, play hard, navigation, recorder, electronic dog, iPhone, and other ordinary mobile phone, etc. can be, very versatile. In addition to the other as long as the voltage matches the equipment can, slim, small size, easy installation.
Tips:
A lot of questions about my client's equipment is 1A, 3A converter with your pick on my device will not burn it?
A: No, because this power is our constant output current is adaptive output, the converter is based on your equipment to the output current demand, as long as your device can be used in the following 3A, 3A on the line does not exceed . Even if your device is also the same as the normal use of 0.1A contrary, the current needs of the smaller your device, and then you choose bigger power supply actually more secure. Such power has margin, no heat, more secure, more reliable! For example: a 180-pound man can provoke, so long as he can pick 180 pounds or less, and pick the less the more he relaxed a reason. I hope reassure parents to buy!

Model
 YS-12V-5V-15W-USB
Input rated voltage
DC12V
Input voltage range
DC(8-22)V
Efficiency
more than 96%
Output voltage
DC 5V
Output current
3A max
Output rated power
15 Watts
Voltage regulation
< 1%
Load regulation
< 2%
Ripple
Working temperature
-40

℃

~+80

℃

Waterproof rating
IP68
Over-voltage protection
YES
Over-current protection
YES
Over-temperature protection
YES
Short-circuit protection
NO
Item size
46 * 27 * 14MM
N. Weight
36 g
Cooling way
Free air convection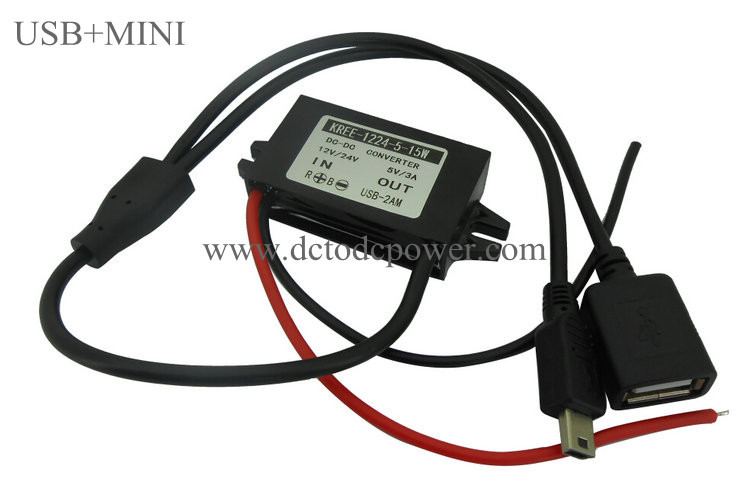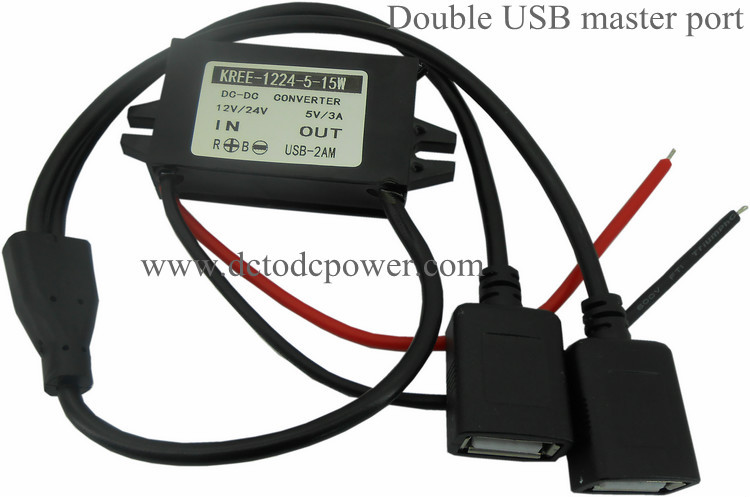 This product was added to our catalog on Monday 09 March, 2015.