Other items you might be interested in
Item Description

Related Download

Product's Reviews (9)


DC-DC converter DC12V(8.5-28V)to DC 5V 10A 50W
Keywords: car power converter
Product Type: YS-12-5-50W
Modulation: FM pulse width modulation type
Connection: other / other
Function: Power transformer
Parameters Table
 Input voltage: DC12V24V (Wide Voltage 8.5V-28V)
 Output voltage: DC5V
 Output Current: 10A
 Output Power: 50W
 Conversion rate: more than 96% Ripple: 80MV
 Working temperature: -40 ℃ ~ + 85 ℃ (Industrial Temperature)
 Volume Specifications: 43 * 25 * 20MM (L * W * H) 
 Weight: 45 g / month
This product limit cheap sale is definitely on the market in general taxi / taxi LED car display the power of the best choice; long-term continuous P10 module with three stable job, enough to power one hundred percent; peaks of up to 12A ; performance is very stable; genuine. Note 499 below makes no concessions; please parents who do not waste time in bargaining terms.
 Baby details:
1, any one of the input voltage between 8.5V-28V wide voltage can be accurately output 5V, voltage stability.
2, section baby can work long 6A peak 12A, which means you can load the device within the long-term stability without adding any 30W heatsink. Performance is very stable, full power enough.
3, all the components are imported, synchronous rectification, aluminum alloy shell, waterproof, shock, moisture and dust.
4. Enter the high-voltage transient protection, output overcurrent protection, output short circuit protection, chip overheating protection.
5, for a voltage range of appliances: electric motors, audio, navigation, surveillance, LED car display, air conditioning, fans, solar energy, photovoltaic energy, DVD, LED lights, motors, pumps, electrical appliances and industrial equipment, and so on.
Note Description
(Keep in mind, such as for LED car display, this power is an output, turn the power supply to the control card, and then received a card from the control panel unit that can take three monochrome P10 board, or on the market conventional car screen (128 * 16, P6 or P7.62 monochrome) long-term stability with three real shot P10 single red as shown below:
 Note Note:
 1, this section without the reverse power protection, the positive and negative input and output lines can not be reversed, please parents who must pay attention to.
 2, many customers are concerned with 5A, 5A power can not be used in the following equipment will burn it?
 A: No, because this power is our constant output current is adaptive output, the converter is based on your equipment to the output current demand, as long as your device can be used in the following 5A, 5A on the line does not exceed . Even if your device is also the same as the normal use of 0.5A contrary, the current needs of the smaller your device, and then you choose bigger power supply actually more secure. Such power has margin, no heat, more secure, more reliable! I hope reassure parents to buy!
3, waterproof power supply, normal use, preservation six months.

Model
YS-12-5-50W
Input rated voltage
DC12V
Input voltage range
DC(8.5-28)V
Efficiency
up to  96% of the output
Output voltage
DC 5V
Output current
10A
Output rated power
50 Watts
Voltage regulation
< 1%
Load regulation
< 2%
Ripple
80mV
Working temperature
-40

℃

~+85

℃

Waterproof rating
IP68
Over-voltage protection
YES
Over-current protection
YES
Over-temperature protection
YES
Short-circuit protection
NO
Item size
43 * 25 * 20mm
N. Weight
45g
Cooling way
Free air convection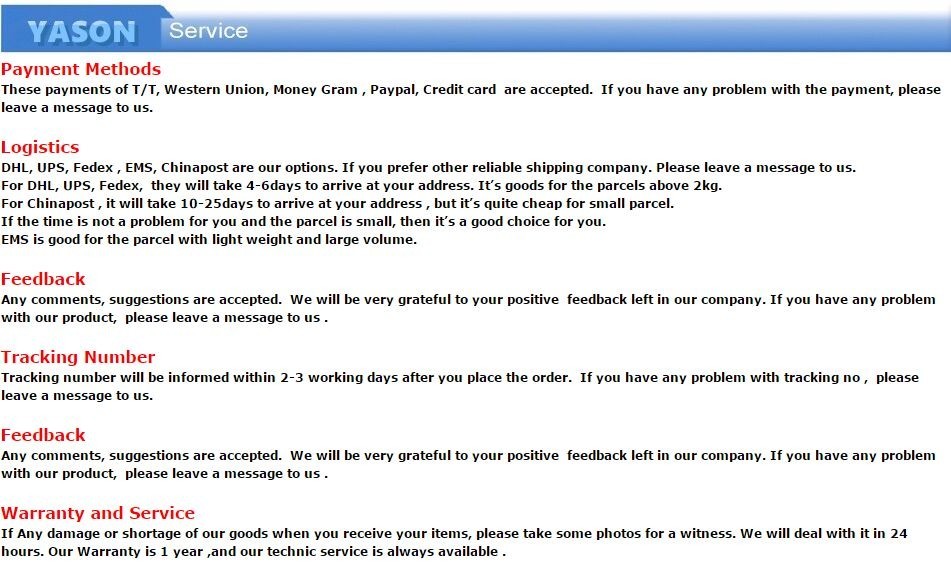 This product was added to our catalog on Tuesday 10 March, 2015.